Services for TCU Florist Customers
Special Offers and Updates
Sign up for special offers!
Free Gift Reminder Service - No Purchase Required
To set up gift reminder emails, just follow these simple steps. If you don't already have an account with TCU Florist, it's easy and usually takes less than a minute.
1.) Log In to MyAccount. If you already have an account, you'll see this screen. Enter your email address and password.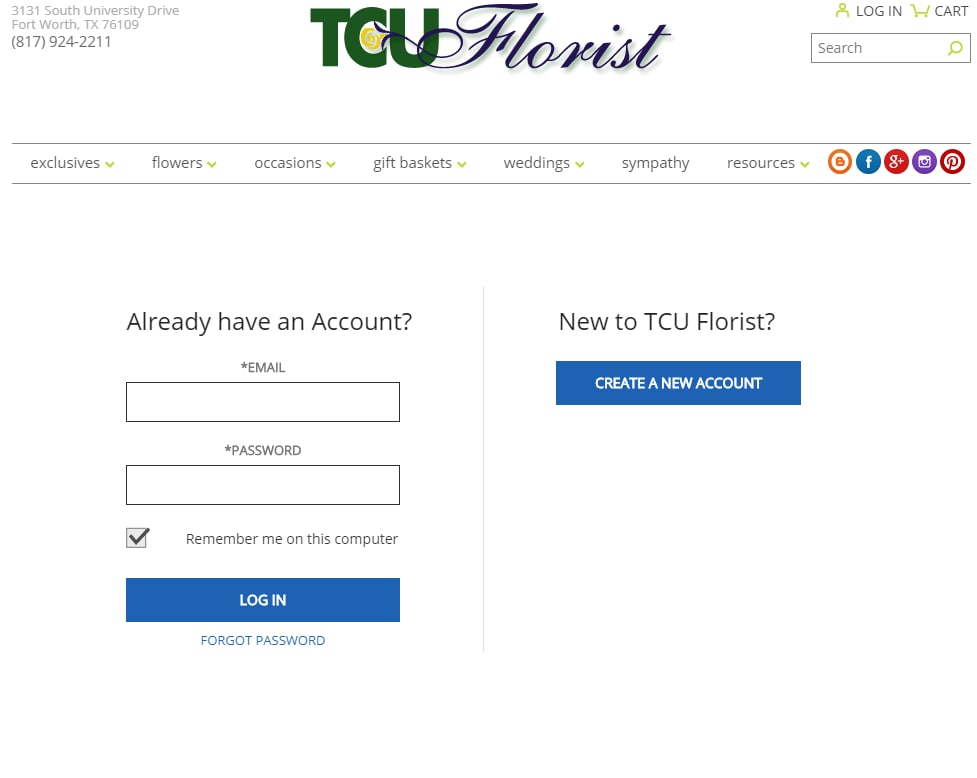 If you don't have an account with us, click on CREATE A NEW ACCOUNT. Fill out the short form and hit CREATE A NEW ACCOUNT. That's it!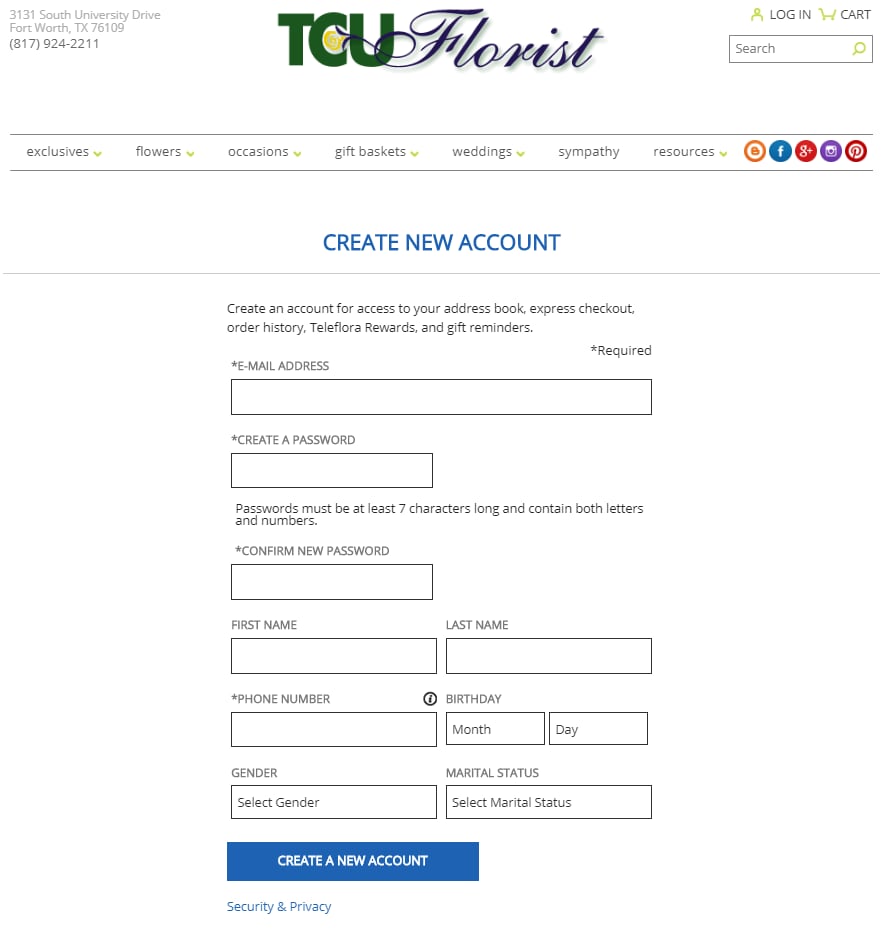 2.) Click on Reminders.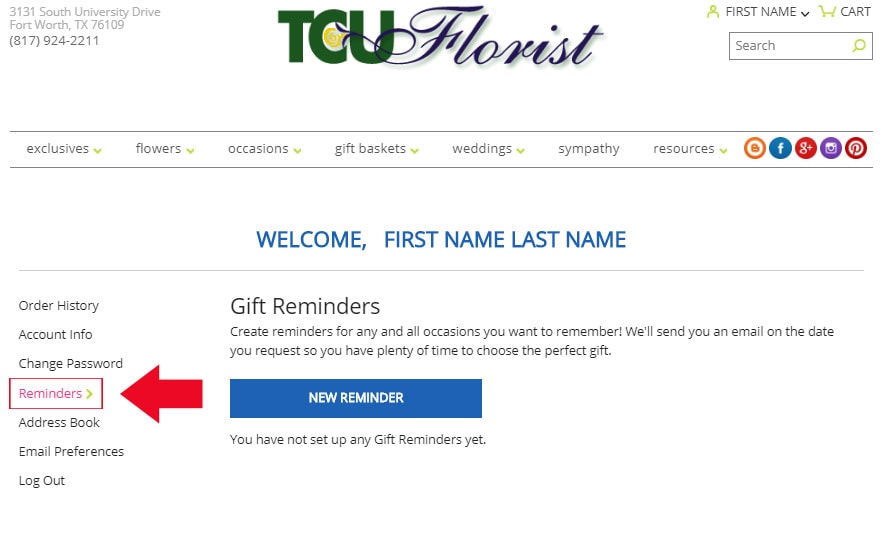 Once you are on the Gift Reminders page, simply click on NEW REMINDER to get started.